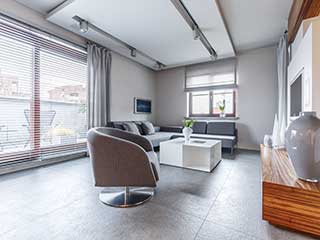 Motorized Window Blinds - Los Gatos brings you a huge range of choices for window treatments and motorized blinds. You can decide on the materials, the overall design, the colors, and a lot more. Want to learn more about our custom blinds and roller shades? Go ahead and book a free consultation appointment. And don't worry – you don't need to come to us. We'll send one of our blinds specialists to your Los Gatos home/office to measure everything and give you a free estimate.
Custom Made Motorized Blinds For Los Gatos
Whether you live in a small apartment or a big house, work in an office, or in a gym, we make window coverings for all needs and purposes. The Motorized Window Blinds - Los Gatos experts help clients of residential and commercial types find beautiful window shades and motorized blinds to suit their needs. With a wealth of design choices and wonderful high-quality fabrics and other materials provided at low and affordable costs, we can help you create custom window coverings that look great and cost a fraction of the regular price. Schedule a free in-person estimate on any blinds, shutters, or shades that you'd like to install on your windows.